Parents for Transgender Equality National Council
DOWNLOAD: Navigating Transition-Related Care: A Guide for Parents and Guardians of Gender-Expansive Children and Teens
DOWNLOAD: Going Public: Is Public Advocacy Right for You and Your Family? A Guide for Parents of Transgender and Gender-Expansive Youth
DOWNLOAD: Supporting & Caring for Transgender Youth
DOWNLOAD: Non-Binary, Gender Fluid & Gender-Expansive Youth: FAQ for Parents & Guardians
Click here to add your name to our growing list of parent advocates
*Please note that any information provided will NOT be used in any public capacity without your consent.
Meet our Parents for Transgender Equality National Council members:
Amber and Adam Briggle
Amber Briggle is a small business owner, community volunteer, writer, and public speaker. Adam is a professor at the University of North Texas, and the author of several books on philosophy and technology. Together they have two children, including a transgender son named Max, who socially transitioned in 1st grade and legally changed his name and birth certificate in 3rd grade. The Briggles often write about their experiences as a trans-inclusive family, and Amber has traveled throughout the country to speak at fundraisers, rallies, and corporate events in support of LGBTQ equality.
You can find Amber on Twitter at @mrsbriggle and on her public advocacy Facebook page at facebook.com/amberbriggle. She has a website dedicated to transgender advocacy at www.love-to-the-max.com. Adam is on Twitter at @adambriggle and has a blog about field philosophy at https://adambriggle.com/
Amy D'Arpino
Amy is mom to Rachel and Zoey. There wasn't a lot of informlation available when Rachel first identified as a girl in 2007, and Amy had to educate doctors and school staff about how to best support her child. Since that time, in addition to advocating for her own child, Amy has become an avid advocate for gender diverse youth in mental and physical health care settings, in health insurance, in schools, and in the community. She facilitated a support group for families of gender diverse youth for several years. Amy has worked in the social work, foster care, and behavioral/integrated health fields for more than 20 years, advocating for diverse and underserved individuals. She participates on community and state-wide focused committees that have priorities to eliminate physical and mental health disparities for underserved populations. In 2017, she became Co-Chair of the annual Let's Get Better Together Conference, held in Arizona, which focuses on LGBtQ health and welleness. In addition, Amy is Co-Chair of the Arizona GSM/LGBTQ Statewide Advisory Committee, which prioritizes efforts to reduce health disparities within the public mental health systems.
In May 2015, Amy received the Pioneer in Service Award at the 4th Annual Let's Get Better Together Conference held in Tucson, Arizona for her work in the community helping families of gender diverse youth. Topics she has presented on at provider offices, for community groups, and at multiple local and national conferences include addressing the health, wellness, and suicide risk for LGBTQ youth, how to be supportive of transgender and gender diverse children, LGBTQ and Aging, LGBTQ 101, and advocacy. Amy is a strong advocate for change, and for anyone in need.
JR Ford
JR Ford lives in Washington, D.C. with his two children, Ronnie, who is seven, and Ellie, who is five. JR has worked for 15 years as an expert in the cybersecurity field.
Since his youngest child transitioned to live as Ellie in early 2015, JR has worked to affirm her identity while raising awareness about and support for transgender youth. He first told his story in an Upworthy video and since then has written an op-ed in The Washington Post, told his story through the "Listen to Your Mother" platform and partnered with The National Center for Transgender Equality to create a "Trans 101" video. JR is part of HRC's Dads for Transgender Equality campaign and has written about his experience as a father to a transgender daughter for HRC and National Center for Transgender Equality. In addition to educating through these ways, JR feels strongly that schools play a critical role in ensuring the safety and wellbeing of transgender students. He has worked with pre-service teachers and students at a number of universities, as well as lead school-based trainings at local schools in the D.C.-area.
photo: Jill Promoli
Jeanette Jennings
Jeanette Jennings is a proud mom of four: Arial, 21, Sander and Griffen, 19, and 16-year-old transgender girl Jazz, and is married to her soulmate, Greg. Jazz, who was assigned male at birth, was diagnosed with Gender Dysphoria at age 3, and transitioned to a girl at 5. Jeanette and her family decided to share Jazz's story with Barbara Walters on 20/20 when Jazz was 6. Since then, she's been a fierce advocate for transgender youth and she and her family continue to share Jazz's story through numerous TV appearances and many other media outlets. Jeanette spreads the message of unconditional love, tolerance, and acceptance by speaking at events all over the US. Jeanette is the President and co-founder of the Transkids Purple Rainbow Foundation, which helps transgender youth. She and her husband Greg are the recipients of Equality CA's Ally Award, and the Ackerman Institute's Family Award. Jeanette and her family filmed a documentary for Oprah's OWN network in 2011, called I Am Jazz: A Family in Transition. Currently, she and her family are the subjects of the TLC GLAAD award-winning docu-series, I Am Jazz. Jeanette is a member of the HRC's Parents for Transgender Equality Council and moderator for the Parents of Transgender Children group on Facebook. She often collaborates with GLAAD, the Trevor Project, Equality CA, Equality Florida, and HRC.
Michelle Honda-Phillips
Michelle Honda-Phillips is the mother of a 10-year-old transgender daughter, and eight- and 11-year-old cisgender sons. Michelle focuses much of her time advocating for transgender and gender non-conforming youth ultimately promoting awareness, establishing resources and supporting the community with unconditional love and acceptance to those who are beginning to find their voice and living authentically. She has spoken at events such as The Association of LGBT Journalists Media Summit, the Bay Area Municipal Elections Committee (BAYMEC) Annual Gala, Las Vegas Genderfest, and nationwide family acceptance workshops for the National Queer Asian Pacific Islander Alliance (NQAPIA). Her family's journey has also been featured on the NBC Nightly News, The Today Show, the Human Rights Campaign, and a feature article in Elle France magazine.
Peter and Sarah Tchoryk
Peter Tchoryk and his wife, Sarah, live in Dexter, Michigan near Ann Arbor. They have two daughters, a son, who happens to be transgender, and three grandkids. Sarah is a fifth grade teacher with a bachelor's in elementary education from the University of Michigan in Ann Arbor, and a master's from Wayne State University. She has taught at many different grade levels and has a passion for developing her students' writing voice. Peter is the CEO of Michigan Aerospace Corporation and Springmatter. He is an electrical engineer with a bachelor's from Kettering University in Flint, Mich., and master's from the University of Michigan. Peter has a passion for entrepreneurship and STEAM (Science, Technology, Engineering, Arts, and Math) education. He is on the Board of Directors of several companies and also on the Physics Advisory Board at Kettering University.
Like many parents of transgender kids, Peter and Sarah consider themselves "sleeping giants" awakened to the needs of the LGBTQ community through their son. They are active in telling their family's story in the media, workshops and at public forums in an effort to increase understanding. They and their entire family are committed to fighting for all those seeking equality, civil rights and human rights.
Jodie Patterson
Jodie is a mother of five and an active LGBTQI ally who has been recognized for my activism by Hillary Clinton, GLAAD, Family Circle magazine, Cosmopolitan magazine, Yahoo!, Refinery29 and numerous other websites. She is a regular participant at transgender and LGBTQI conferences, including the Trans Health, Gender East, and Transcending Boundaries conferences. She also sits on the Advisory Board of the Ackerman Institute's Gender & Family Project, where she advises on strategic partnerships and overall goals for the organization. Her family also participates in the Institute's monthly trans-family group talks and play-groups.
Jodie also play an active role on the board of Community of Unity, a not-for-profit that provides Social Emotional Learning programs for underserved kids in New York City public schools. With her help, over the past 15 years the organization has successfully graduated at-risk teens from some of New York's most poorly performing high schools and has a 95 percent success rate with students. In everything she does, Jodie is committed to bringing often underrepresented voices and perspectives into the mainstream.
Ea McMillan Porter and Dr. Louis Porter II
Ea McMillan Porter and Dr. Louis Porter II are the parents of student activist Zeam. Ea serves as the community liaison at the University of St. Thomas for the College of Education, Leadership and Counseling. She is an executive board member of University Advocates for Women and Equity and an executive board member of the Association of Black Women in Higher Education. She has received the 2016 Transgender Law Center's Family & Youth Award recipient.
Dr. Louis Porter serves as the Executive Director, Council for Minnesotans of African Heritage/Writer/ Educator. He is a fellow and board member, Growth & Change, a progressive think tank based in St. Paul. He also an executive board member of Phi Beta Sigma Fraternity, Inc., Minneapolis-St. Paul Graduate Chapter. Dr. Porter is a teaching artist and board member, COMPAS. He is the recipient of the 2016 Transgender Law Center's Family & Youth Award.
Mimi and Joe Lemay
Mimi Lemay is an international advocate for transgender youth, and the proud parent of a 9-year-old transgender son, Jacob. She began her advocacy shortly after the transition of her son from assigned female to affirmed male at the age of four, when an essay she wrote about the experience went viral (
A Letter to my Son Jacob on His 5th Birthday
, Boston.com) The Lemays went on to participate in an NBC Nightly News segment entitled:
Jacob's Journey: Life as a Transgender 5-Year-Old
which was viewed by nearly 40 million people worldwide and launched an international discussion on gender identity in very young children. They have since appeared in interviews on CBS News, MSNBC, NPR, Agence France Presse and the Boston Globe among other outlets.
The Lemay family, oldest to youngest, continues to advocate for transgender equality, and they fought for the successful passage of an equal access public accommodations law in Massachusetts, which passed into law in July 2016. They believe that the key to securing equality and safety for Jacob and other gender non-conforming children is by sharing their story and increasing understanding. To that end, Mimi has written a memoir,
What We Will Become
, which weaves her own experiences growing up in, and ultimately leaving, her strict Ultra-Orthodox Jewish community, and her adult life parenting a trans child. It is due to be released by Houghton Mifflin Harcourt in November 2019. Mimi holds a BA in U.S.-Iranian Relations from Boston University and a Masters in Law & Diplomacy from the Fletcher School of Law & Diplomacy at Tufts University.
Sarah and Brian Watson
Sarah left her career as a healthcare executive in 2014 in order to spend more time with their twins. Living near the Nation's Capitol, she has always enjoyed being active in politics and lobbying on Capitol Hill for various causes. Over the past year Sarah has dedicated most of her time to advocating for LGBTQ equality. She also provides transgender education and resources to healthcare providers, school administrators, summer camp directors, and members of their community. Sarah has served on panel discussions at transgender conferences and hospital grand rounds. Sarah serves on a Patient and Family Advisory Council at a local community hospital, is a volunteer for HRC's DC local chapter, and volunteers in various capacities in their community.
Brian is a retired Army veteran and is currently a physician at an inner-city hospital. He enjoys teaching and mentoring residents and fellows and provides insight to caregivers on the importance of providing affirming care to the transgender and gender non-conforming population.
Sarah and Brian's child told them that he wanted to be "known as a boy" the night Sarah McBride spoke at the Democratic National Convention. They are grateful to people like Sarah who present themselves to the public as proud, happy and productive transgender Americans. They want to be heard and seen so that they can help other families affirm their children and to awaken the country to the importance of acceptance and love.
Jessica Girven
Jessica and her husband Nathan are an active duty military family who have been stationed in Germany for the last 8 years. Before staying home to focus on parenting, Jessica worked as a costume designer with work seen on stage and in print. Currently, she creates historically accurate Renaissance clothing and embroidery as a hobby. After her daughter Blue came out as transgender in mid-2016, Jessica became her fiercest advocate. Living as an American family abroad, subject to the many inconsistently enforced regulations impacting military families' access to education and healthcare, presented unique challenges to her family.
First, when Blue's affirming school environment was taken away by the superintendent of her Department of Defense (DOD) school, Jessica worked with other LGBTQ advocates to push the Office of the Secretary of Defense to establish a clear policy of acceptance and affirmation across all DOD schools worldwide. When the affirming policy was reversed after the 2016 election, she fought to ensure that the DOD schools on their base in Germany did not change their level of support for LGBTQ students such as Blue. Jessica has fought for appropriate transgender-related healthcare for Blue and all other transgender children stationed with their families overseas. In July 2017, Jessica and Blue traveled to DC and met with numerous Senators and Representatives to highlight the inconsistent access to transgender-related healthcare at military treatment facilities. Blue, herself, even met with many members of the House Armed Services Committee. Numerous interviews and articles with NBC news, the Washington Post, USA TODAY, Stars and Stripes, Military Times, and an op-ed for Teen Vogue reflect Jessica's willingness to be a voice for her daughter, and for military families who face discrimination because of LGBTQ status.
Rachel and Frank Gonzales
Frank and Rachel Gonzales have been fiercely advocating for the transgender community since their daughter, Libby, transitioned. Their efforts have been amplified significantly over the last year as the Texas legislature attempted to attack and discriminate against trans youth with several bills. They have testified several times at the Texas Capitol, spoken at rallies and protests, and held a media presence in the fight for equality for transgender Texans.
As the parents of a trangsender child, equality for LGBTQ youth is their passion. Rachel is the Education and Resource Coordinator for Equality Texas. She is delighted to be able to pair her passion with her background in cultural applied anthropology to advocate for the equal treatment of LGBTQ youth, providing support for families to be their own best advocates. Frank and Rachel are active members of DFW Trans Kids and Families.
Keisha and Sean Michaels
Keisha and Sean Michaels are the parents of two children and live in suburban Maryland. Both originally from Massachusetts, they met while attending the same HBCU and have since enjoyed the Mid-Atlantic region for most of their adulthood. Keisha practices medicine full-time and is an avid reader. She co-moderates a Facebook physician group that supports parents of children who identify as LGBTQI. Sean is an entrepeneur and stock market trader.
Keisha and Sean are the parents of a transgender child, and have committed to helping other families love and accept their children and family members who are gender atypical.
Ashley Rhodes-Courter and Erick Smith
Advocacy is nothing new to Ashley Rhodes-Courter, MSW, and Erick Smith. For five intense years, Ashley and Erick served as foster parents to more than 25 children. Their eldest daughter, Skyler (AMAB), was adopted from foster care. Ashley spent nearly a decade in foster care herself as a child. Her adverse experiences inspired her to become an advocate and social worker. Today, Ashley and Erick are the proud parents of three young children, and are the founders of The Foundation for Sustainable Families. Their non-profit provides direct services to children and families, and works collaboratively with other organizations to meet the needs of the most vulnerable. Ashley is also the New York Times and International Bestselling author of the books Three Little Words and Three More Words. Read more on her website.
Joy Wilson
Joy Wilson is the proud mother of two daughters, Piper (12, cisgender) and Ella (10, transgender). Ella transitioned at the age of 8, in the middle of her 2nd grade school year. In an effort to destigmatize trans youth, her family put out a video with Basic Rights Oregon that was showcased at TEDx Portland. Joy has been an outspoken ally and advocate, whether in meetings with public school officials, speaking at press conferences, or doing interviews with news media. In addition to casual one-on-one advocacy, Joy speaks in more formal settings, including a panel at the Oregon Council of Child & Adolescent Psychiatry conference about meeting the needs of transgender youth.
Oregon Attorney General, Ellen Rosenblum invited Joy to address the 2017 Democratic Attorneys General Association conference to compel them to continue to fight for trans justice in DC. Having successfully lobbied for changes to discriminatory, dangerous, and transphobic policies in Oregon, Joy and her daughters were invited to attend Governor Kate Brown's official signing of Oregon's first standalone transgender equality bill, House Bill 2673. Joy is an active member of Basic Rights Oregon, and serves as a founding member and the Vice Chair of Fierce Families, a network fighting for transgender youth in Oregon. Most recently, Joy's daughter, Ella, was lovingly mentioned in Anne Hathaway's touching acceptance speech as the receipient of HRC's National Equality Award.
Priya Shah and Jaspret Brar
Jaspret and Priya are the proud parents of two elementary-age daughters, one transgender and one cisgender. Priya has been teaching Gender and Sexuality Studies for over ten years and has gained insight and wisdom from her transgender and gender non-conforming students. When their daughter began her transition, Priya and Jaspret realized that they needed to learn more about affirmative parenting of a transgender child and became very involved with the LGBTQ+ community in Orange County, CA. With the help of many incredible individuals and advocates in the community, Jaspret and Priya began the journey of educating themselves and their own communities. Priya has been very active in working with her school district to fully implement AB 1266, the Student Success and Opportunity Act, that mandates training on gender identity for school staff and ensures that transgender students are referred to by their preferred name and pronouns, and are able to use the restroom that accords with their gender identity. Priya is on the Board of Directors for Orange County Equality Coalition (OCEC) and has put together a number of education panels, worked with school districts, spoken at various board meetings, as well as put on an inclusive book fair that featured stories about children of all kinds. Priya is also a member of Youth First OC, which supports comprehensive and age-appropriate sexual education for all students regardless of gender identity or sexual orientation.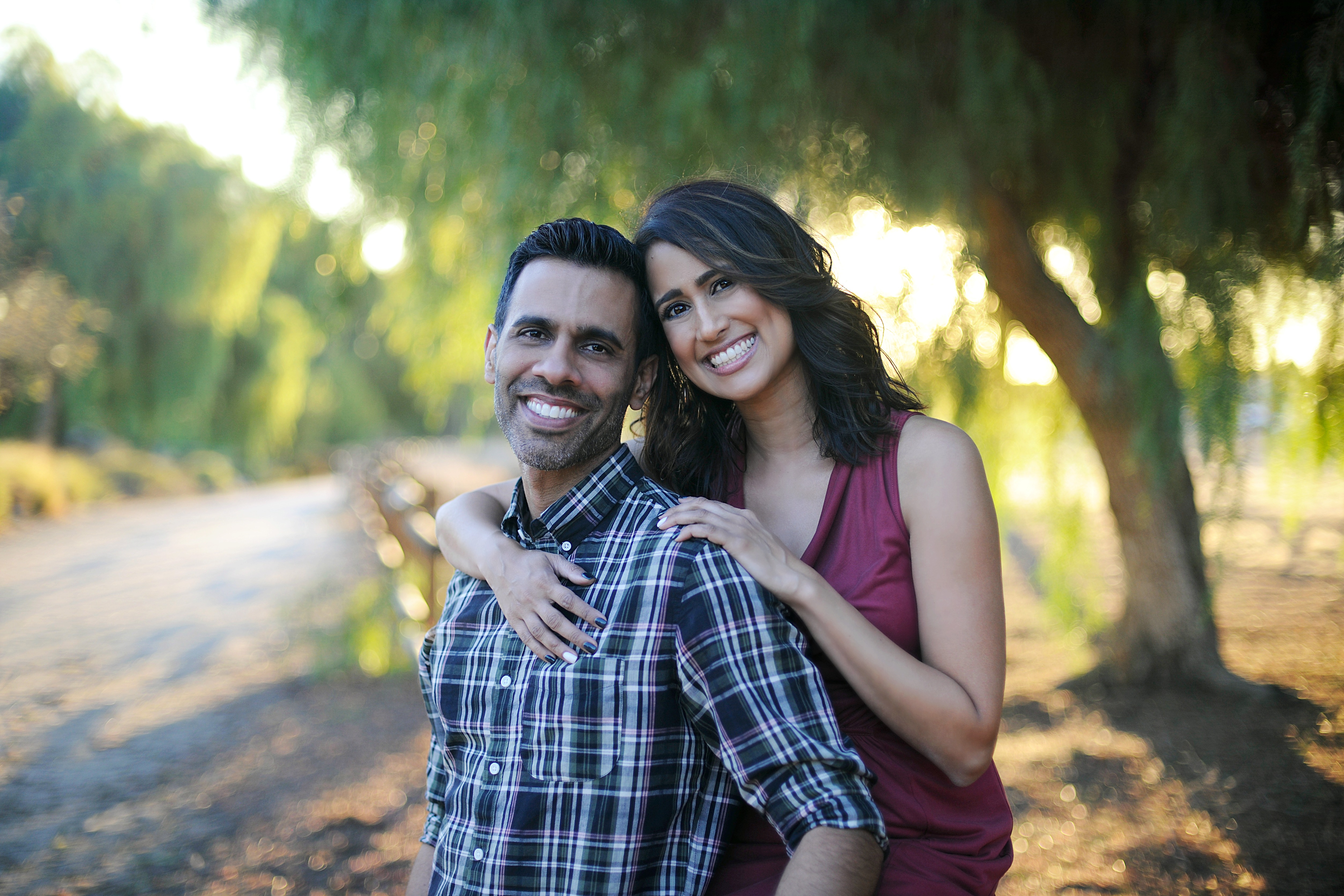 Jose and Lizette Trujillo
Jose and Lizette Trujillo are small business owners and community advocates for transgender youth and families. They spend much of their time volunteering in their local community, where they facilitate a support group for families of transgender, gender-creative, and gender non-conforming youth. They are now excited to serve on the Human Rights Campaign's Parents for Trans Equality Council. Jose and Lizette are proud parents to an 11-year-old trans child. Jose and Lizette have learned so much through their child's experience, and are committed to creating awareness and change around trans youth and their needs.
We have great appreciation for our former and founding council members, including DeShanna Neal, Debi Jackson, Wayne Maines, Ofelia Barba, and Chris Williams.