National "I Am Jazz" School and Community Readings
Save the date for the next readings: February 28, 2019.
View photos from the December 7, 2017 reading: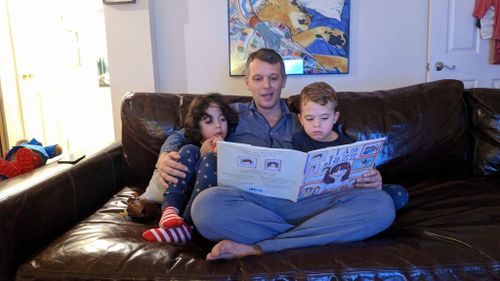 The National "I Am Jazz" School and Community Readings are an annual event hosted by HRC's Welcoming Schools in recognition of the first "I Am Jazz" reading in Mount Horeb, Wisconsin. In 2015 after a school in the Mount Horeb area cancelled a reading of the children's book after the notoriously anti-LGBTQ group Liberty Counsel threatened the school with legal action, parents, children and school staff came together and filled the Mount Horeb Public Library with nearly 600 people who gathered to show their support for transgender inclusion.
"I Am Jazz" was written by HRC Youth Ambassador Jazz Jennings and author Jessica Herthel and is a first-person account about being transgender. Jennings was one of the first trans children to talk publicly about her identity and the challenges she has faced as a trans youth. This groundbreaking book is often used by schools and families to help children understand transgender youth and adults.