Post submitted by Maureen McCarty, former HRC Deputy Director of Marketing
Mike Huckabee is touting an extensive anti-LGBT agenda. Now, he's set on taking it all the way to the White House. While we could rehash his appalling rhetoric, we thought it best you hear it straight from the horse's mouth.
1.) Huckabee compared marriage equality to incest, polygamy, and alcohol use.
In a Facebook post, Mike Huckabee wrote, "If we are determined to change the definition of marriage to accommodate how people feel and what they wish to do because of their mutual consent, then we should immediately release those incarcerated for practicing polygamy or bigamy, and frankly, let's make all consensual adult behaviors legal, whether prostitution, assisted suicide, or even drinking 16 ounce sodas in New York City."
2.) And he believes that love is "icky."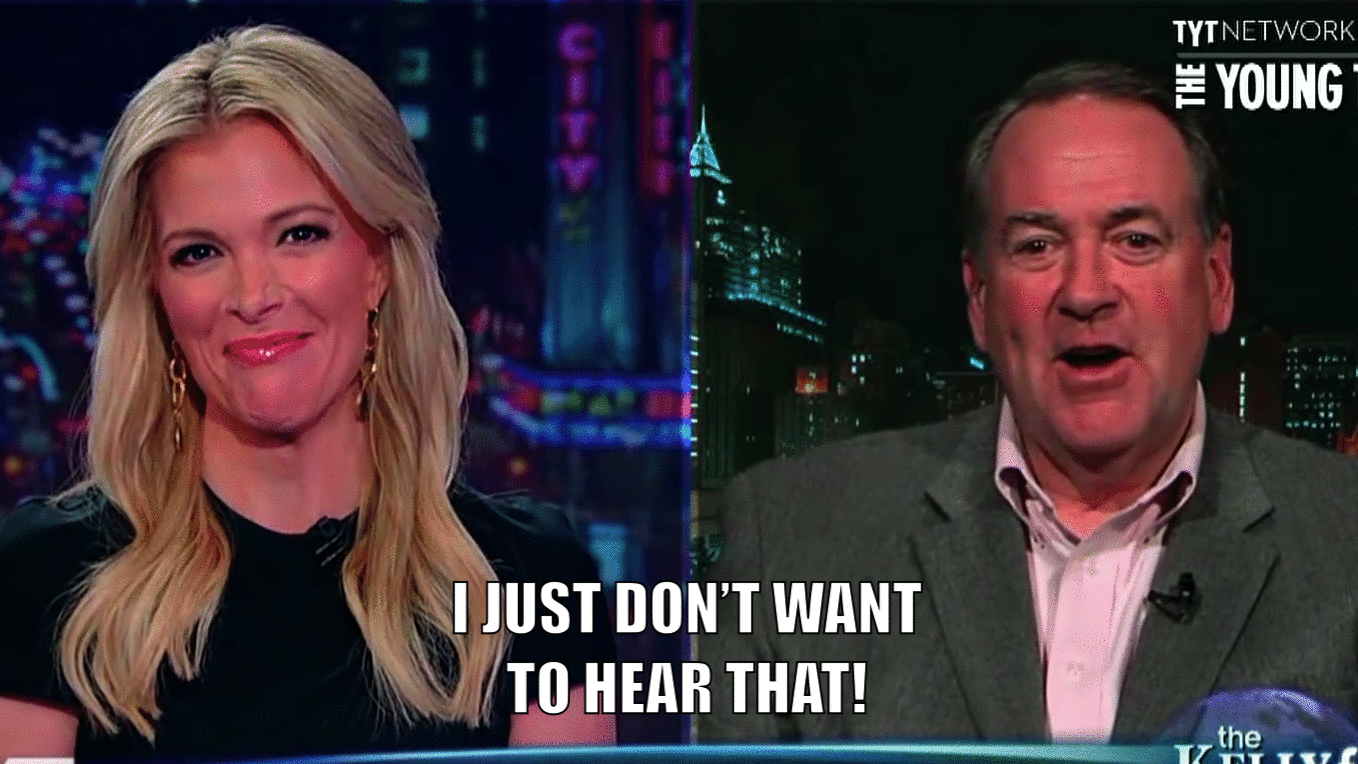 In a 2010 profile in the New Yorker, Huckabee said, "We can get into the ick factor, but the fact is two men in a relationship, two women in a relationship, biologically, that doesn't work the same."
3.) He flagrantly disregards the law in a continued effort to push his agenda forward.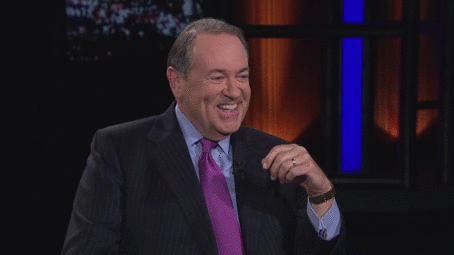 Huckabee called for the impeachment of the Arkansas Judge Christopher Piazza for striking down the state's same-sex marriage ban. "[ Governor Asa Hutchinson] should call a special session of the legislature and impeach the judge and affirm the people's will," Huckabee said, as reported by The Hill.
4.) Huckabee has pushed back on LGBT non-discrimination legislation at every opportunity, arguing against local ordinances protecting LGBT Americans.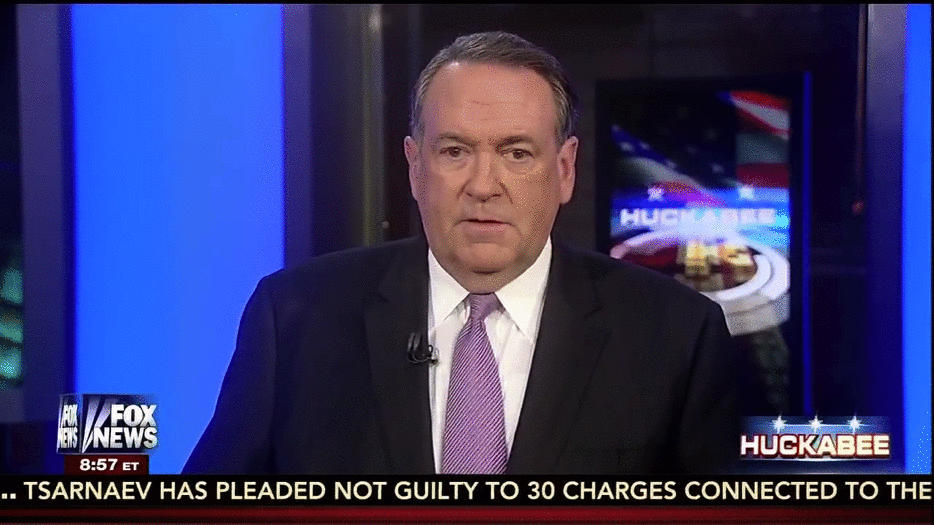 Huckabee warned non-discrimination ordinances infringed on the right of a for-profit Idaho officiant to refuse to perform same-sex marriage ceremony.
On his Facebook page, Huckabee said, "Remember when same-sex marriage activists used to claim that it would never infringe on other people's religious beliefs? Well, that was a lie... Donald and Evelyn Knapp own a wedding chapel in Coeur d'Alene, Idaho, called The Hitching Post. They're both ordained ministers and devoutly religious, so they declined to perform a same-sex wedding. Last week, after the Supreme Court refused to hear an appeal of Idaho's same-sex marriage ban, the city declared the Knapps in violation of the town's anti-discrimination law. If they refuse to violate their religious beliefs and marry gay couples, they'll face – brace yourself – up to 180 days in jail and a fine of $1000 a day. The Knapps say they'll shut down their business first. The Alliance Defending Freedom has filed a federal lawsuit on their behalf. The city claims they don't deserve a religious exemption because they're a for-profit business. Here's my question: how many pastors accept payment for performing weddings? Because if you do, you're next."
5.) And he has ignored the advice and opinions of numerous major medical and mental health associations, opposing California's law banning conversion therapy against minors.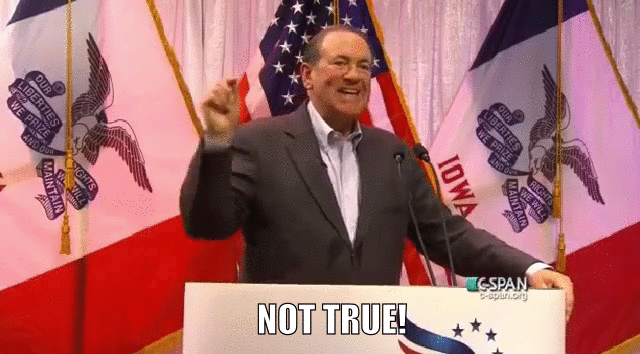 According to the Huffington Post: "On the April 18 installment of his radio show, the former Arkansas governor and GOP presidential candidate spoke with Liberty Counsel head Mat Staver, who slammed the [California] law [banning conversion therapy] as a 'dangerous' political statement. 'Let's say a young person comes in and says, 'You know, I've always believed I'm homosexual, believed that since I was 7 years old, but now that I'm 17, I've decided that I'm not, I'm heterosexual,' and goes to a pro-homosexual counselor,' Huckabee told Staver. 'Would that person be at risk?' He then added, 'It looks like some of those folks would be nervous that they couldn't say, 'Oh no, no you are homosexual all right because you thought that when you were seven, and therefore you have to stay that way.'"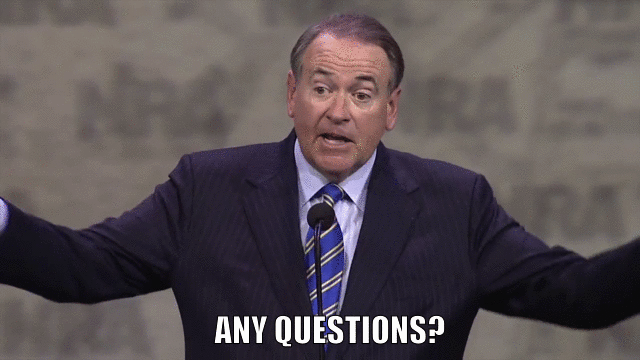 To learn more about the Republican Presidential landscape, visit www.hrc.org/2016republicanfacts